Do you feel exhausted by thoughts buzzing around your head? Can't focus or relax? Feel sad or anxious and can't shake the feeling?
Most of us find it's true that 'a problem shared is a problem halved'. But who do you talk with to get an impartial, unbiased and fresh view of your situation? When you don't want to feel as though you are burdening people, or worrying them or blaming them for your problems. 
Talking with a qualified professional gives you a place to say whatever you need, however you need to say it without fear of being judged. You can speak freely, go at your own pace and set the agenda to discuss whatever feels most important. Your therapist will be curious, want to understand you and your situation, and will ask questions to help you look beyond the obvious issues to what is really going on underneath. Working together you will start to unpick the problems and begin to uncover the root causes, and, in time, find the solutions you have been looking for…
Some of the reasons you might want to try talking therapy include:
You can't stop worrying, over-thinking or imagining the worst-case scenario

Seem to see the negative in most situations

Have lost hope or optimism about your life and future

Don't recognise yourself as the person you once were

Have no sense of purpose or direction

Dwell on the past and replay events and experiences

Find that your mood goes up and down without you knowing why

Feel sad, tired, scared or joyless most of the time

Want to make changes but keep going round in circles

Know something is wrong but don't know what or how to change it
All of these are ok. All of these can be sorted out. But it might be time to speak to a professional who has the skills and experience to help and support you to do that.
What is Integrative Therapy?
Integrative Counselling and psychotherapy combines three of the most popular and effective counselling approaches currently used privately and within the NHS: person-centred or humanistic , cognitive behavioural therapy and psychodynamic.
An integrative approach allows you to explore all the areas where you may be having problems, from your past, in your present or your hopes or fears about the future. It may be that you start talking about the current situation which is causing you distress, but then that leads into thinking about how you've got into that situation, your history and life experiences which are impacting on how you are living now. As you gain understanding and insight into your patterns and behaviours, you can start to look forward and think how you would like things to be different and what changes you need to put in place to make that happen.
Alex offers open-ended counselling and psychotherapy up to a maximum of 2 years. She also offers therapeutic coaching which is a more dynamic form of integrative therapy with a specific problem-solving approach. It is short-term, goal-orientated and works best when you are in a good place but want to tackle a specific issue.
The benefits of integrative therapy:
Speak freely without fear of being ignored, interrupted or criticised

Be asked questions to help you dig deeper into what you are really thinking & feeling

Explore if and how past experiences are still affecting you today

Understand & change unhelpful patterns or cycles of thinking or behaviour that you fall into

Gain confidence in communicating openly, honestly and assertively

Feel understood, supported & motivated to make lasting, positive changes to yourself and your life
No two people are the same so the things you need to talk about and the changes you are looking to make will be different for everyone. But therapy is a process with a framework that keeps you safe, focused and confident that you are working in the right direction.
You can read more about what to expect in therapy here.
A 90-minute

assessment session

where you start to talk about what is going on, in your head, in your life, how it is affecting you and how you might like it to be different. Your therapist will ask questions, find out what has worked before and what hasn't, identify your resources and where you need support. At the end you will discuss options for going forward.

If you decide to work together, you

agree a regular time

each week when you will meet online, 50 minutes (ideally with some extra free time after the session to give you a chance to regroup and think about what you've discussed)

Sessions are booked and paid for as a block of 4 so you know when you are meeting and when you need to make payment
You may get '

homework

' tasks to complete in between sessions. These might include writing things down, finding things out or trying something new and seeing how it feels  

Every 6-8 weeks you will

review

the process together to check that your needs are being met and you are working on the things you really want to address

As you start to feel clearer, stronger and more confident that you can take things forward on your own, you can start talking about

ending

therapy. This can be at any point from a few months, up to two years. As you come towards ending, sessions may be spaced out every 2 to 3 weeks up to an agreed end point.
All sessions are available nationally online via Skype or Zoom
Talking to a professional therapist is one of the best investments you can ever make in yourself. Learning to live with self-awareness, understanding how you interact with the world around you, how to communicate effectively and maintain healthy nurturing relationships… these are skills for life. They enrich you personally and professionally and the benefits keep growing as you move forward with every new life experience.
All sessions are for individual adults over 18, not suitable for couples or families

Sessions take place online only via Skype or Zoom

Appointments are available Monday to Thursday, not on Fridays or over the weekend. Daytime and evening appointments up to 7.30pm are available.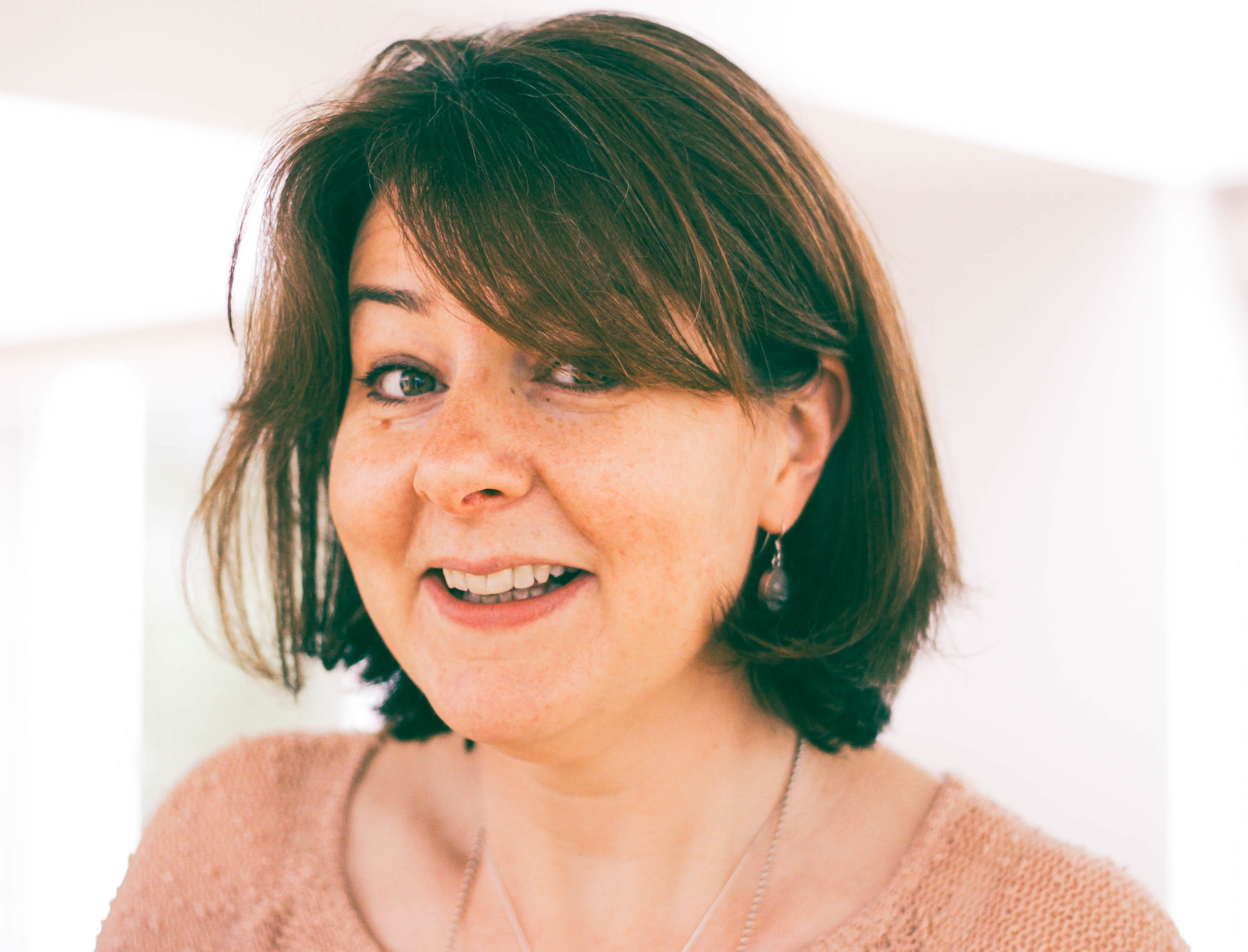 Alex Pledger started volunteering for the Samaritans over twenty years ago. Since then she has become a Senior Accredited Therapist with BACP and has over fifteen years of experience working with clients. She is also a trained coach, clinical supervisor and mentor supporting other therapists to deliver great results for their clients through her partner business My Private Practice. 
She is registered to work with leading health insurers including BUPA , Aviva , Vitality , Cigna  and Cognacity.
Her approach to all her work is integrative and her skills and knowledge base which has developed over many years of professional training & clinical work. She focuses on creating positive and lasting change and is committed to getting the best results for all her clients.
"People often think that as a counsellor or coach you must be 'sorted' and you don't have problems in your life… if only that was true! Like so many of my clients, life sends me on its ups and downs. But what I've learned over the years, and what I am passionate about sharing with my clients, is that, however difficult a situation might seem, there is always light at the end of the tunnel and nothing stays the same forever. You may need new skills or different resources, and to get stronger and more resilient when you feel least able, but you will find a way through. 
Some of my clients have said I use a 'tough love' approach and I think that's true. I say it how I see it, I ask difficult questions like 'why?' and 'why not?' and I can be gently and persistently challenging if I think there is something that is really holding you back. But they've also been kind enough to say how warm, funny, caring and compassionate they find me. I try to make therapy seem as normal as possible and our relationship is at the heart of what I do.
There is no magic fix to get a 'perfect' life, but with the right care and attention I know that you can feel stronger and clearer and get closer to living the best version of yourself you can." 
"I started counselling at a really low point. I had no idea how I was going to get through the next 6 months but my sessions with Alex helped me get through week by week. After each session I would realise something and slowly, as I took small practical steps forward, I started knowing I could cope with much more than I thought. I'm not sure how I would have got through without Alex's guidance but I now feel able to cope and think clearly. Thank you Alex for your support!"
"I came to Alex looking for help with a history of long term depression and substance misuse. The integrative approach Alex uses really appealed to me as I had found previous counselling, such as CBT, of limited use. Working with Alex has allowed me to explore the root cause of my behaviours in a safe space and allowed me to make gradual but significant changes which I can truly say have transformed my life."
"Alex taught me how to put the brakes on my thoughts. I learnt how to be more mindful of what was going on in my head, not to see things as being so black and white, or thoughts as being "good" or "bad". These skills help me every day, in my relationships and even at work. Counselling won't make your life perfect but now I can recognise that and use strategies to cope. If you need to try and make sense of what's on your mind and you're fed up with negative thoughts holding you back, I would absolutely recommend getting in touch with Alex."
"I was referred to Time To Change after being involved in an incident at work. I was apprehensive about going to counselling, as opening up does not come easily to me, but on meeting Alex, I found her to be friendly and approachable. I found the first session quite difficult, but after that I started to quite enjoy the counselling thanks to Alex's professional and knowledgeable expertise in her field. I would not hesitate to recommend Alex."
"I sought counselling suffering with intense anxiety and depression. I was hanging on by a thread and had lost all confidence. I was very sceptical about how "talking about my problems" would help but I tried it. BEST THING I HAVE EVER DONE.  Alex didn't offer solutions but something so much better – the skills to deal with my problems rationally whilst being kind to myself. With her kind, professional nature I slowly began to rebuild myself.  I still use the tips Alex gave me regularly and I probably will forever. I am so grateful I had Alex to listen and learn from."
"I was sceptical about therapy, but after years of encountering the same problem in social situations, I decided something had to be done about it. Within a few sessions with Alex, I discovered the root cause and learned how to deal with it. Without Alex's help, I don't think I would ever have come to this level of self-understanding. There's no miracle cure, but the positive results are obvious to me and others."
"I originally made contact looking for answers. It took surprisingly little time for Alex to change that and soon I realised that I wasn't asking the right questions. Alex acted as a facilitator for the changes I wanted to make and I found the whole experience constructive, practical and useful. I changed some behaviour but it's my thinking that has changed forever."
"Alex is a true professional. She has a lovely steady, calming manner and makes you feel at ease. I found it amazing when she would summarise what I said … I wanted to shout "yes, that's it, you've got it!" She has an ability to make sense of the mess in your head with such accuracy, sensitivity and gentleness and it was such a relief! Following my sessions with Alex, I feel like a different person. I have said goodbye to some past demons and can move ahead with my life more confidently and happier in my own skin."
"Having worked with a few counsellors in the past, I can honestly say Alex is an amazing therapist who has supported me through several very tough years in my life. She helped me deal with significant anxiety, very low mood, a distressing marriage breakup and considerable work stress. Thanks to her support I've come through the other side stronger, happier and wiser! I will always value the support and encouragement she has given me."
"Alex was recommended to me when I was experiencing anxiety and depression. She said at the start that therapy would give me back control to be the person I wanted to be. At the beginning, that made no sense, but a few months down the line I really do feel in control of who I am. I am much happier in every aspect of my life. I cannot stress enough how thankful I am to Alex for helping me get through this difficult time and come out the other side."
"I found Alex really supportive and easy to talk to and at the same time she challenged me where needed in order to help break my destructive thinking patterns. She has a non-judgmental approach and I am truly grateful for the tears and the laughter she brought out in me along with the resulting calm to my thoughts and actions."
"I was at a tipping point in my life when I found Alex, and I never thought I would be where I am now in such a short time. She helped me rediscover who I am and accept past pain to work through present ones. I now feel fearless and believe I can handle anything especially knowing that I have the support from Alex. I'll always be so grateful."