The answer to these questions is almost certainly 'yes'. If you have found this website, you are looking for someone who might help.
You may have been referred for counselling, or a friend or partner has suggested you talk to someone. You may have been thinking about this for yourself for a long time.
The answer to these questions is almost certainly 'yes'. If you have found this website, you are looking for someone who might help.
You may have been referred for counselling, or a friend or partner has suggested you talk to someone. You may have been thinking about this for yourself for a long time.
Time To Change is a private, online therapy service run by Alex Pledger. She has worked in mental health for over 20 years and has helped hundreds of clients who are feeling the way you are now. Anxious, depressed, stressed, lost or overwhelmed. Not even sure what you would talk about with a therapist.
Her knowledge and experience can help you make sense of what is going on, get to the root causes, and find ways to make positive, lasting changes in your life. She offers two types of talking therapy: open-ended counselling or psychotherapy as well as therapeutic coaching. After an initial assessment you both decide what will suit your needs best, and then get to work together to make things better.
Whether you are struggling with your thoughts, feelings, behaviours and lifestyle choices or a whole combination, talking therapy can make all the difference.
Some of the benefits of talking therapy:
reduce symptoms of anxiety, worrying & over-thinking

relieve feelings of sadness, loss or depression

build resilience, self-esteem & confidence

create better relationships with more intimacy & understanding

let go of your past & move forward

create goals & action plans to make changes

find new mental & physical health with sustainable lifestyle choices

reboot your mojo & unlock your happiness
A few words from Alex Pledger, Counsellor
"Anyone can feel overwhelmed by life at difficult times – whether it's worrying about our health and well-being, relationships with our partner, family or friends, work and money, just how we function and behave in the world – there are so many things that can cause us stress and distress. If you are having constantly whirring thoughts, brain fog, feel low or tired or burned out with it all – these are all signs that something is not right and you may need some help to sort things out. It might be time to stop, talk about your situation and work through whatever is causing problems so you can find out what needs to change.
As a counsellor and coach with over 15 years' experience I know it can feel scary to think you need help and you may not even know where to start… but I offer a safe, friendly, supportive place where we can work it out together. There is always a way to make things better and with the right support you can get there quicker than you thought possible."
"Alex is a true professional. She has a lovely steady, calming manner and makes you feel at ease. I found it amazing when she would summarise what I said … I wanted to shout "yes, that's it, you've got it!" She has an ability to make sense of the mess in your head with such accuracy, sensitivity and gentleness and it was such a relief! Following my sessions with Alex, I feel like a different person. I have said goodbye to some past demons and can move ahead with my life more confidently and happier in my own skin."
"I sought counselling suffering with intense anxiety and depression. I was hanging on by a thread and had lost all confidence. I was very sceptical about how "talking about my problems" would help but I tried it. BEST THING I HAVE EVER DONE.  Alex didn't offer solutions but something so much better – the skills to deal with my problems rationally whilst being kind to myself. With her kind, professional nature I slowly began to rebuild myself.  I still use the tips Alex gave me regularly and I probably will forever. I am so grateful I had Alex to listen and learn from."
"Alex was recommended to me when I was experiencing anxiety and depression. She said at the start that therapy would give me back control to be the person I wanted to be. At the beginning, that made no sense, but a few months down the line I really do feel in control of who I am. I am much happier in every aspect of my life. I cannot stress enough how thankful I am to Alex for helping me get through this difficult time and come out the other side."
"I started counselling at a really low point. I had no idea how I was going to get through the next 6 months but my sessions with Alex helped me get through week by week. After each session I would realise something and slowly, as I took small practical steps forward, I started knowing I could cope with much more than I thought. I'm not sure how I would have got through without Alex's guidance but I now feel able to cope and think clearly. Thank you Alex for your support!"
"I found Alex really supportive and easy to talk to and at the same time she challenged me where needed in order to help break my destructive thinking patterns. She has a non-judgmental approach and I am truly grateful for the tears and the laughter she brought out in me along with the resulting calm to my thoughts and actions."
"I was at a tipping point in my life when I found Alex, and I never thought I would be where I am now in such a short time. She helped me rediscover who I am and accept past pain to work through present ones. I now feel fearless and believe I can handle anything especially knowing that I have the support from Alex. I'll always be so grateful."
"I originally made contact looking for answers. It took surprisingly little time for Alex to change that and soon I realised that I wasn't asking the right questions. Alex acted as a facilitator for the changes I wanted to make and I found the whole experience constructive, practical and useful. I changed some behaviour but it's my thinking that has changed forever."
"I was sceptical about therapy, but after years of encountering the same problem in social situations, I decided something had to be done about it. Within a few sessions with Alex, I discovered the root cause and learned how to deal with it. Without Alex's help, I don't think I would ever have come to this level of self-understanding. There's no miracle cure, but the positive results are obvious to me and others."
"Having worked with a few counsellors in the past, I can honestly say Alex is an amazing therapist who has supported me through several very tough years in my life. She helped me deal with significant anxiety, very low mood, a distressing marriage breakup and considerable work stress. Thanks to her support I've come through the other side stronger, happier and wiser! I will always value the support and encouragement she has given me."
"Alex taught me how to put the brakes on my thoughts. I learnt how to be more mindful of what was going on in my head, not to see things as being so black and white, or thoughts as being "good" or "bad". These skills help me every day, in my relationships and even at work. Counselling won't make your life perfect but now I can recognise that and use strategies to cope. If you need to try and make sense of what's on your mind and you're fed up with negative thoughts holding you back, I would absolutely recommend getting in touch with Alex."
"I was referred to Time To Change after being involved in an incident at work. I was apprehensive about going to counselling, as opening up does not come easily to me, but on meeting Alex, I found her to be friendly and approachable. I found the first session quite difficult, but after that I started to quite enjoy the counselling thanks to Alex's professional and knowledgeable expertise in her field. I would not hesitate to recommend Alex."
"I came to Alex looking for help with a history of long term depression and substance misuse. The integrative approach Alex uses really appealed to me as I had found previous counselling, such as CBT, of limited use. Working with Alex has allowed me to explore the root cause of my behaviours in a safe space and allowed me to make gradual but significant changes which I can truly say have transformed my life."
You don't need to keep struggling alone.
It's Time to Change.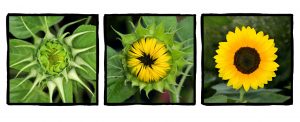 All sessions are available nationally online via Zoom or Skype
If you are looking for support to become the best version of yourself that you can be, there is a service here to help you. Send a message with any questions or to book an appointment. With expertise, understanding & motivation, you can change the things which have been holding you back and start to move forward.
Alongside Time To Change, Alex runs My Private Practice, a dedicated resource hub to support other therapists like herself with their professional development and achieve their career goals. She is passionate about helping them to provide the best service they can and to maximise results for their clients and for themselves.
My Private Practice offers the following services:
Accreditation Mentoring
Clinical Supervision
Private Practice Mentoring